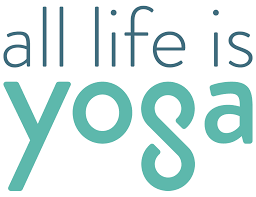 Nathalie started with Hatha Yoga in 1992 at a Buddhist center in Brussels. Insight Yoga and Buddhist meditation resonates with many aspects of her personality and her spiritual quest for softness, flexibility, precision, non-violence and introspection.
For over 20 years she studied the Integral Yoga of Sri Aurobindo for which she often goes to India. In addition, she practices weekly Iyengar Yoga for its precision and Mindful Yin because it helps her to release tensions and prepare her for meditation.
She deepens her Yoga practice by regularly following teacher trainings and workshops. She has been accepted for the Insight deepening level training with Sarah Powers that started in May 2020.
She invites you to practice Yoga with mindfulness, gentleness and respect by encouraging you to look inside and work on yourself, so you come to balance both physically and mentally.
Since 2012 she organizes with passion and enthusiasm Yoga retreats in India and Europe. During these retreats the emphasis is on Yoga, meditation and conscious living.
"I believe … that practicing Yoga is about much more than body's flexibility … that we are all Divine and our lives have a purpose … that our difficulties and sadness are as necessary as our triumphs and joy … that we can change anything we want in our lives, so long as our desire is greater than our resistance to changing."
Nathalie's Yoga Teacher certifications
Insight Yoga Institute – Level I (100-hrs), level II (30-hrs), deepening level (100-hrs, completed in Oct. 2022) with Sarah Powers
Functional Yin Yoga/anatomy with Paul Grilley 's Senior teachers

Chinese Medicine, Meridian Nidra & hip anatomy (65-hrs) with Jo Phee

Therapeutic Yoga (50-hrs) with Yogabrahmacharya Klaas Stuive
Raja Yoga of Patanjali (500-hrs) with Sari Schnitfink
Ongoing at Insight Yoga Institute: advanced training integrating yoga, Buddhism, Mindfulness and spiritual psychologie.
Ongoing Integral Yoga of Sri Aurobindo in Aurovalley Ashram, India with Swami Brahmdev
Meditation silent retreats
Insight Yoga & Inquiry, silent retreat with Sarah Powers (2018, 2019)
Silent retreat with Tijn Touber & Juno Burger (2019)
The 4 Foundations of Mindfulness – silent retreat at Dechen Chöling with Acharya Mathias Pongracz (2017)
Workshops update
2020
IFS (Internal Family System) therapy
Vedic chanting with Veda Belgium
2019
IFS (Internal Family System) therapy
Iyengar Yoga trainingsdagen with Eva Kamala
Katha Upanishad with Gita Neema Majmudar & Surya Tahora
Vedic chanting with Veda Belgium
2018
The Buddhist Mind – Yin Yoga & The Four Foundations of Mindfulness
with Whit Hornsberger
The vision of the Bhagavad with Gita Neema Majmudar & Surya Tahora
Fundamentals of Restorative Yoga with Kristen MacPherson
2017
Upanishad, aan de voeten van de meester with Klaas Stuive
Vedic chanting introduction, Sanskrit Belgium
Vedic chanting for health and healing, Sanskrit Belgium
Gayatri Mantra, Sanskrit Belgium
2016
Yin & Yang Yoga with Simon Low
Yoga weekend with Max Strom
Hormonal Yoga therapy with Kathy Wolff
2015
Yogalessen leren maken (34-hrs) with Paul Meirsman
2014
Critical Alignement Yoga with Gert van Leeuwen
Hormonal Yoga with Sari Schnitfink