Nathalie started with Yoga in the 90s in a Buddhist community in Brussels. Yoga and meditation resonate with many aspects of her personality and her spiritual quest.
For over 25 years she is studying the Integral Yoga of Sri Aurobindo with her spiritual mentor, Swami Brahmdev for which she often goes to India.
Nathalie invites you to practice Yoga with mindfulness, gentleness and respect by encouraging you to look inside and work on yourself, so you come to balance both physically, energetically and mentally.
Since 2012, she organizes with passion Yoga and meditation retreats in India and various places in Europe. During these retreats the emphasis is on Yoga, meditation and conscious living.
"I believe … that practicing Yoga is about much more than body's flexibility … that we are all Divine and our lives have a purpose … that our difficulties and sadness are as necessary as our triumphs and joy … that we can change anything we want in our lives, so long as our desire is greater than our resistance to changing."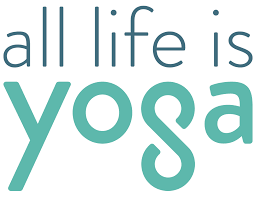 Yoga Teacher certifications
Spiritual mentorship
Ongoing Integral Yoga in Aurovalley Ashram, India with Swami Brahmdev
Ongoing

IFS (Internal Family System) therapy with

Cali Ornelas
Meditation silent retreats
Insight Yoga & Inquiry, silent retreat with Sarah Powers (2018, 2019)
Silent retreat with Tijn Touber & Juno Burger (2019)
The 4 Foundations of Mindfulness – silent retreat at Dechen Chöling with Acharya Mathias Pongracz (2017)